GIFT PLAN SUPPORTS CATHOLIC EDUCATION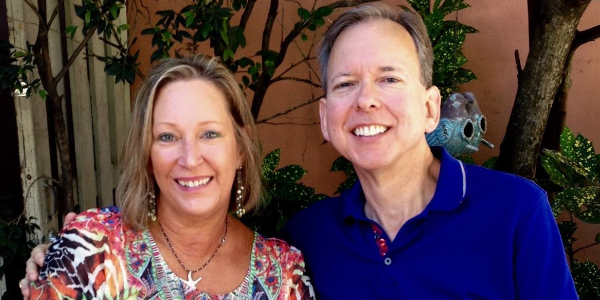 "Success is empty if there is no meaning beyond ourselves."
Mike and Barbara Denison know they have lived fortunate lives.They wanted to "leave things better than we found them. We want to do something beyond ourselves, paying it forward out of gratitude." Mike and Barbara benefited greatly from their educations and wanted to help others gain the advantages of a quality education as well. They designed estate gift plans for the benefit of two schools – I.U. Southeast (IUS), Mike's alma mater, and Guardian Catholic School in Jacksonville.
Mike attended a public high school after previously attending a Catholic school. "There was no comparison when I look back. The values and quality of education in Catholic schools was far superior." The Denison's decided to support Guardian Catholic School's endowment fund at the Catholic Foundation because they knew it would change lives. Many Guardian students come from challenging backgrounds and need tuition assistance to obtain a quality Catholic education. Making their gift through the endowed fund benefiting Guardian ensures it will help needy students far into the future, as their initial gift continues to grow and produce funds annually.
"We don't have children of our own, so it's even more important for us to leave something behind to benefit someone else going forward", Mike said. "Barbara and I are humbled to be able to create this legacy gift plan. This has brought us so much joy!" Not wanting recognition for themselves, Mike and Barbara hope their story might encourage others. "Even one more couple creating their own plan would make it worth sharing our story. Success is empty if there is no meaning beyond ourselves."
Since writing this story, Mike's dear wife of twenty-seven years, Barbara, passed away. He said he felt even more certain their story should be shared in Barbara's memory.