CATHOLIC FOUNDATION DONOR-ADVISED FUND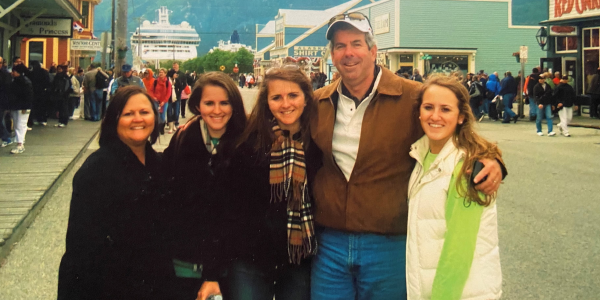 Making grants through their Catholic Foundation Donor-Advised Fund is very personal for Mike and Nancy Maguire.
Mike and Nancy Maguire both grew up in large Catholic families with strong values and a commitment to their Catholic faith and Catholic education. Mike and Nancy established a Donor-Advised Fund (DAF) with the Catholic Foundation in 2020 to support Catholic and other charities they care deeply about.
Making grants through their Catholic Foundation DAF is very personal for Mike and Nancy. They support the Hemophilia Foundation of Greater Florida and the Hemophilia Foundation of Minnesota and the Dakotas because Mike's family was significantly affected by this genetic disease. All three of Mike's older brothers - Joe, Jim, and Bob - passed away because of the challenges associated with hemophilia. The seventh of nine children, Mike was the first healthy son born into the Maguire family. Mike and Nancy are avid blood donors and support the blood drives of their parish.
They also support the Red Cloud Indian School on the Pine Ridge Reservation in South Dakota. This Jesuit Catholic School is near and dear to Fr. Richard Pates, a family friend and Jesuit priest, who married Mike and Nancy in the Cathedral in Orlando.
Locally, the Maguire's DAF issues grants to their parish, Assumption Catholic Church, Assumption Catholic School, and the Catholic Foundation. Mike and Nancy also support the Literacy Alliance of NE Florida, which teaches adults to read in a supportive atmosphere, helping them further their education and improve their family economics. Mike explains, "Literacy is a fundamental skill that affects every aspect of a person's life. It is critical that our Jacksonville community have a thriving citizenry and a competitive workforce."
The Maguire's look forward to continuing to use their donor-advised fund to support organizations that are making a difference across the entire country. "Our DAF allows us to intelligently steward assets to help provide greater value in our overall giving, while still meeting the expected commitments to the charities that we value, cherish, and support. We have been very blessed to support the work of the Catholic Church and other charities that are making a difference."