BEQUEST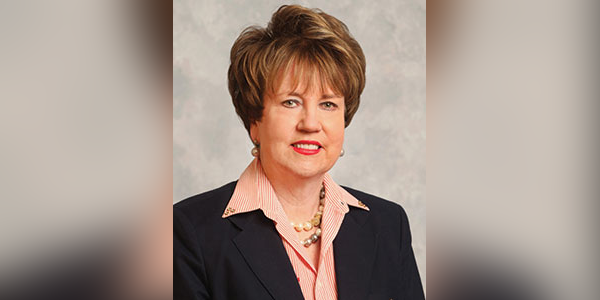 Martha Barrett, lifelong member of Assumption Parish and award-winning community volunteer, agreed to have a story written about her bequests to funds at the Catholic Foundation because she wants people to know "you don't have to be wealthy to make a gift in your will."
"Every dollar counts, and I'm a great example of that," Martha says. "I've been a working girl for many years, and still am. The Foundation could pick wealthier people to write about but chose me to remind people who aren't big philanthropists that everyone is eligible and able to give."
Barrett is actually making two gifts in her will: one for her lifelong parish, Assumption Church; the other for the Diocese of St. Augustine, where she's serving her second term on the board of the Catholic Foundation. While she's had an estate plan for years, Barrett recently updated her will and urges others to do the same.
"Many people think about leaving a bequest for their parish, but the diocese is not as active in their minds," Martha says. "The diocese supports many important programs through endowments and has a good planned giving office that can help anybody decide the best way to give."
Martha's parents moved her sister Mary Alice (Phelan) and Martha to Assumption parish when they were just eight and a half and a year and a half old respectively. They attended Assumption School and then Bishop Kenny High School. Martha continued her Catholic education at Maryville College, earning a bachelor's degree in political science, followed by Xavier University, earning a master's degree in education. She then returned to the Jacksonville area to begin her career.
"I know how important my faith and Catholic education have been for me, especially Assumption School," Martha says. "The nuns were very strict but taught us to be self-reliant and that giving was the greatest thing we could do in our life."
Barrett has worked in diverse fields, including teaching, politics, insurance, and most recently banking. Currently Senior Vice President for Bank of America, her many areas of responsibility include the bank's philanthropic engagement.
She's also a decorated volunteer, receiving awards from the Junior League, Community Connections, Gateway Girl Scout Council, OneJax, and the Jacksonville City Council.
"My Catholic upbringing is the foundation for everything I do," Barrett says. "You have to give back. What comes back to you is even better than what you gave."